Participant accounts: connection to self, others and the world
Rosalind Watts, DClinPsy,
Lørdag den 16. september • 11:00 – 11:30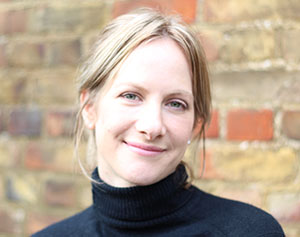 Rosalind Watts completed her clinical psychology training in London, and after six years of practicing psychotherapy she joined the Imperial College Psilocybin for Depression Study as a therapist 'guide'. Ros believes that psychedelic treatments can have an important role in changing the way we conceptualise and treat mental health difficulties. Her research includes qualitative analysis of the therapeutic impact of psilocybin and LSD, which has informed her interest in 'connection to self, others, and world' as a mechanism of change. She is currently working alongside Dr. Robin Carhart-Harris, Professor David Nutt and Dr. David Erritzoe planning the upcoming Imperial psilocybin for depression trial.
Abstract:
"This talk will discuss the theme of 'Connection to Self, Others, and World' as a mechanism of change.  Twenty patients from the Imperial College Psilocybin for Depression Study participated in a semi-structured interview at 6-month follow-up.  Patients spoke of depression as 'disconnection' and of how psilocybin therapy helped them 'reconnect'. They also compared psilocybin with previous treatments they had tried: many reported that short-term talking therapy and antidepressants had actually exacerbated their sense of disconnection. The talk will end with some reflections on the theme of 'Connection to Self, Others, and World'  in relation to good practice guidelines for psychedelic therapists/ trip sitters."