Notice
: Undefined variable: post in
/home/www/psykedelisksamfund.dk/wp-content/themes/psykedelisksamfund/tribe-events/single-event.php
on line
6
Notice
: Trying to get property of non-object in
/home/www/psykedelisksamfund.dk/wp-content/themes/psykedelisksamfund/tribe-events/single-event.php
on line
6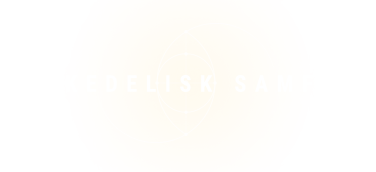 Bliv medlem
Global Drug Survey oplæg v. professor Adam Winstock (UK)
---
Denne begivenhed er allerede afholdt.
Psykedelisk samfund er glade for at invitere:
Professor Adam Winstock, psykiater og grundlægger af Global Drug Survey (UK).
Adam Winstock vil tale om globale psykedeliske tendenser med fokus på motivationen for brug, akutte risici og skader, samt spørgsmål vedrørende mikrodosering, DMT, ceremonielt brug mm.
Derforuden hvad der kan være medvirkende til et dårligt trip, og hvorfor ikke alle vanskelige oplevelser nødvendigvis er et dårlig trip?
– De sidste 5 år har set grundlæggende ændringer i, hvordan stoffer udvikles, købes, distribueres og forbruges. Fra det mørke net og bitcoins til nye psykoaktiver på markedet, ændringer i narko-politik og Vape Technology. Global Drug Survey kaster lys over disse ændringer og deler af deres erfaringer for at hjælpe folk med at bruge stoffer mere sikkert.
Professor Adam Winstock bruger data fra over 600.000 mennesker til at demonstrere globale og regionale skift i brugsmønstre indenfor alkohol- og andre stoffer. Siden 2016 har danskerne engageret sig i GDS for at dele deres viden. Hidtil har mere end 25.000 danskere deltaget. Med en gennemsnitsalder på 21 år er de nogle af vores yngste deltagere. GDS er en anden del af puslespillet for at hjælpe os til bedre at forstå narkotikabrug i Danmark
Adgang:
Medlemmer – Psykedelisk Samfund: Donations basis (giv hvad du kan).
Ikke medlemmer: 50dkr.
Vi opfordrer til at støtte baren i Bobuska – tilfældets have der så gavmildt har lånt os deres lokaler til dette event.
Der er begrænset med plads. Kom gerne til tiden eller lidt før.
////////////////////// ENGLISH //////////////////////
Adam Winstock will join us for a talk about global patterns of psychedelics with a focus on motivations for use, acute risks and harms as well as issues related to microdosing, DMT, ceremonial use, what makes a bad trip and why not all difficult experiences are a bad trip? If time permits he will additionally touch upon GDS and how they work, their aims and things they are interested in?
The last 5 years has seen fundamental changes in the ways drugs are developed, sourced, purchased, distributed and consumed. From the dark net and bitcoins to novel psychoactives, changes in drug policy and Vape technology Global Drug Survey has been shining light on these changes and sharing what we find to help people use drugs more safely. Professor Adam Winstock will use data from over 600,000 people to demonstrate global and regional shifts in the patterns of use and harm of alcohol and other drugs. Since 2016 Danes has engaged in GDS sharing their knowledge. So far more than 25,000 Danes have participated. With an average age of 21 they are some of our youngest participants. GDS is another part of the puzzle to help us better understand drug use in Denmark.
Price:
Members: Donation basis (give what you can).
Not members: 50dkr.
We urge you to support the bar in Bobuska, as they have generously borrowed us their premises for this event.
NB: There is limited seats and space. We encourage you to be on time or slightly before.
---
Fra Meskalin til Medicin – Foredrag

»
Notice
: Undefined variable: post in
/home/www/psykedelisksamfund.dk/wp-content/themes/psykedelisksamfund/tribe-events/single-event.php
on line
48
Notice
: Trying to get property of non-object in
/home/www/psykedelisksamfund.dk/wp-content/themes/psykedelisksamfund/tribe-events/single-event.php
on line
48
Notice
: Undefined variable: post in
/home/www/psykedelisksamfund.dk/wp-content/themes/psykedelisksamfund/tribe-events/single-event.php
on line
49
Notice
: Trying to get property of non-object in
/home/www/psykedelisksamfund.dk/wp-content/themes/psykedelisksamfund/tribe-events/single-event.php
on line
49

Notice: Undefined variable: post in /home/www/psykedelisksamfund.dk/wp-content/themes/psykedelisksamfund/tribe-events/single-event.php on line 52

Notice: Trying to get property of non-object in /home/www/psykedelisksamfund.dk/wp-content/themes/psykedelisksamfund/tribe-events/single-event.php on line 52

Notice: Undefined variable: post in /home/www/psykedelisksamfund.dk/wp-content/themes/psykedelisksamfund/tribe-events/single-event.php on line 52

Notice: Trying to get property of non-object in /home/www/psykedelisksamfund.dk/wp-content/themes/psykedelisksamfund/tribe-events/single-event.php on line 52
Mandag d. 12. marts 2018, kl. 17:00-19:00
Notice
: Undefined variable: post in
/home/www/psykedelisksamfund.dk/wp-content/themes/psykedelisksamfund/tribe-events/single-event.php
on line
61
Notice
: Trying to get property of non-object in
/home/www/psykedelisksamfund.dk/wp-content/themes/psykedelisksamfund/tribe-events/single-event.php
on line
61
Bobuska
Notice
: Undefined variable: post in
/home/www/psykedelisksamfund.dk/wp-content/themes/psykedelisksamfund/tribe-events/single-event.php
on line
64
Notice
: Trying to get property of non-object in
/home/www/psykedelisksamfund.dk/wp-content/themes/psykedelisksamfund/tribe-events/single-event.php
on line
64
Linnésgade 24
København
,
1361
Danmark
Notice
: Undefined variable: post in
/home/www/psykedelisksamfund.dk/wp-content/themes/psykedelisksamfund/tribe-events/single-event.php
on line
66
Notice
: Trying to get property of non-object in
/home/www/psykedelisksamfund.dk/wp-content/themes/psykedelisksamfund/tribe-events/single-event.php
on line
66
Notice
: Undefined variable: post in
/home/www/psykedelisksamfund.dk/wp-content/themes/psykedelisksamfund/tribe-events/single-event.php
on line
67
Notice
: Trying to get property of non-object in
/home/www/psykedelisksamfund.dk/wp-content/themes/psykedelisksamfund/tribe-events/single-event.php
on line
67
Se mere info på eventsiden på Facebook