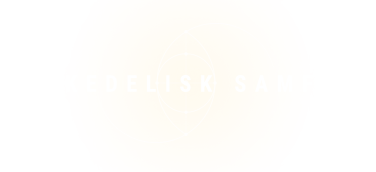 Bliv medlem
Fantastic Fungi Day
---
Denne begivenhed er allerede afholdt.
Mycelium is the very foundation of life on this planet – not only for our species but for so many species on this Earth that we love and we can work with it to restore our planet.
On March 26th, 2020, we're asking you to join this revolution in the ecology of consciousness. Together with you and the mycelium, we can bring regeneration and inspiration to so many.
In Copenhagen, the movie will be screened at Grand Teatret. Psykedelisk Samfund collaborates with the theater, as well as the biological maker-space Bioteket and academic scholars of mycology, to create an exceptional event both in Grand and afterwards, where we offer a locally-grown mushroom-based dinner at Hverdagen – also a great opportunity to dine & discuss with fellow myco-enthusiasts!
Program
16:30 Screening starts at Grand Teatret (near Rådhuspladsen)
19:15 Dinner at Hverdagen (Onkel Dannys Plads 9, Vesterbro)
21:00 Live-streamed Q&A with movie creators; mushroom music
Join us to connect the mycelium network in a very real way. Feel it. Eat it! Grab as many people as you can and let's watch the film together! Stick around for a very special Q&A with director Louie Schwartzberg and Paul Stamets, world renowned mycologist.
Be a part of the conversation in a very real way, and help us carry this network to your community. Spread the word and pass it forward!
Tickets
A regular ticket includes a seat in the movie screening as well as dinner afterwards
Members of Psykedelisk Samfund get a discount – log into Min Konto to buy member tickets
It is also possible to purchase a ticket just for the dinner after-event
(intended for those already owning a ticket)
---
Torsdag d. 26. marts 2020, kl. 16:30-23:00